About Jweel
Who we are
Jweel is an online service that offers you the opportunity to design and customize your own jewellery with a professional quality directly in your browser. No download is required, an internet connexion and your creativity are the only keys to success! Choose a tool, create an awesome piece of jewellery, enjoy your design in 3D and leave the rest to us.
Thanks to our partner i.materialise, your piece of jewelry will be 3D printed in the material of your choice and shipped directly right to your door.
3D printing technologies now make it possible to produce high quality customized products on demand. So make it real!
Jweel, a Skimlab brand, was born out of the meeting of two engineers specialized in 3D systems and a female entrepreneur passionate about creating.
Our values
There is a little bit of us in each and every thing we purchase or give to people we love. Our belongings are nothing less than the expression of our values, personality, feelings and moods. Unconsciously, we are always looking for things that are reflexion of us. What we find in shops and stores are design and made for everybody. But you are not everybody... You are unique!
So welcome on Jweel! Here, you are the designer.
Our fundamental view is that people have an inherent need to express themselves, more than ever before, in this world where standardization has become the rule. So we want everyone to have easy access to the best technology and unleash creativity, talent and inspiration.
The team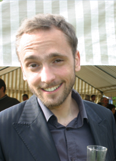 Maxime Quiblier
co-founder and CEO
max@jweel.com
Passionate about creative application of new technologies, Maxime wants everyone to access the power of 3D tools and unleash his creative power. He is now managing the talented Jweel team with this purpose in mind!
LinkedIn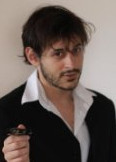 Sébastien Najjar
co-founder and CTO
seb@jweel.com
As a computer science engineer, he's attracted by every technical challenges. He took upon the role of Chief Technical Officer in order to build cool applications.
LinkedIn
Claire Ritter
co-founder and CMO
claire@jweel.com
Passionate about fashion and design, her wish is to bring creation to everyone, in particular through the Jweel project.
LinkedIn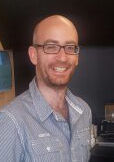 Hervé Rohou
CSO
herve@jweel.com
As a methodical and perfectionnist scientist, Hervé is backed by his love of mathematics and research. He keeps on working in order to increase the performances and capacities of Jweel's wonderful tools.